Vino Theater Review 2023: 'A Ghost's Endeavor'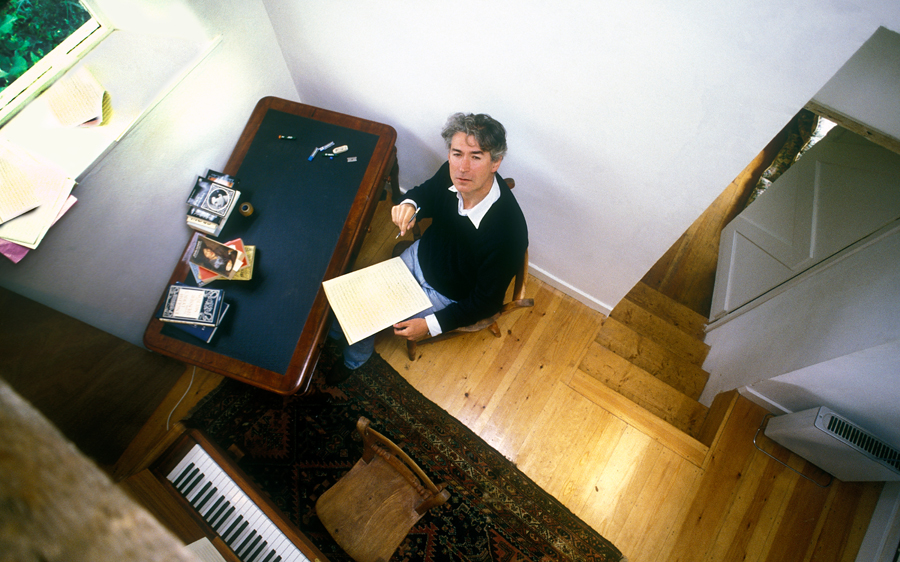 Countertenor James M. Brown and friends celebrate the LGBTQ community
By Chris Ruel
Photo: Martyn Goddard
Celestial and Earthly Beauty on Display
While we expect singers to perform well in duets and trios, sometimes the chemistry just isn't there. That wasn't the case. Brown sang with all the artists, and their ability to mix seamlessly with those of their colleagues was beautiful to hear. They picked the right vocalists with whom to share the stage.
This was clear from the opening work, with Brown singing Britten's ballad, "Mother Comfort," in duet soprano Samantha Noonan. Britten was a vigorous advocate of the countertenor voice and holds a special place in Brown's heart. They discovered the piece when staging other Britten song cycles.
Noonan has an impressive vocal range and technical skill. Her shiny tone twinkled with brilliance; a perfect set-up for Burgon's "Lunar Beauty."
Britten inspired Geoffrey Burgon's cycle with the texts pulled from WH Auden. (On the whole, the evening's music was filled with literary texts and inspirations.) Though sung with piano, Burgon's song was originally scored for lute and countertenor.
The English composer gained fame for his television and film scores such as "Tinker, Tailor, Soldier, Spy" and "The Dogs of War." But he also created an extensive body of work that spanned multiple genres, including orchestral and vocal pieces, such as "Lunar Beauty." The cycle, though written centuries after Dowland, has a marvelous Baroque sound. While the tessitura is high, Borgun takes countertenors into their lower ranges.
Jarrar's playing matched the overall quietness of the cycle, except for "Lady, weeping, at the crossroads," which devolved into delicious musical chaos with a much faster pace and aggressive piano line.